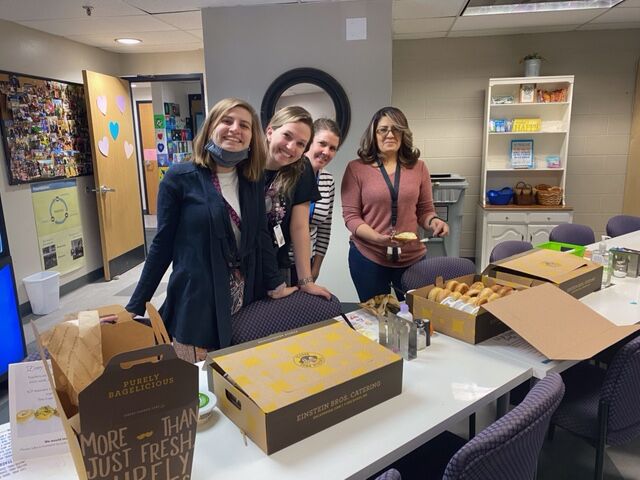 Eagle Ridge Elementary!  3/3/2022 Week 9:
Our event has been scheduled for April 13th at Fogo de Chao and everyone is very excited to announce it. We are making some last minute arrangements and hope to announce it by next week. I volunteered to give a short presentation on the subject of replacement cost which has been in the news lately after the Marshall Fires.
Eagle Ridge was a great, inviting visit. Daneen sent me a photo of the teachers, which is something I haven't received in a few weeks. Our focus will be getting the word out about the upcoming event in the schools I have visited, will visit in the coming weeks and online.
After the event, I would like to come up with additional ideas during the deliveries. While I don't want to be a nuisance, I would like to make the visits more about what is going on within the schools each week. I will ponder these thoughts in the weeks to come.