You've carefully restored your ride, now it's time to customize an insurance policy that will cover your antique or collector car just as carefully. In fact, proper coverage is the most important thing for your classic investment.
CLASSIC CAR INSURANCE AND YOU
Because the marketplace values classic and collectible cars differently, you will need a policy that provides different coverage than "regular use" drivers. Since classic and collectible cars often register as older vehicles, they aren't evaluated at their true market value, according to standard insurance practices. So, if you have an accident, you could end up paying the difference out of pocket for repairs or replacements you're not fully insured for.
We understand how much time and effort you put into your car. That's why we offer specialized insurance for antique and classic cars, modified collector cars, reproductions, replicas, restorations, and modern classic cars.
WITH CLASSICS COLLECTIBLES, ONE SIZE DOES NOT FIT ALL
In the same way you'd customize your ride, you need a customized classic car policy, which takes into account the car's collectible value, the miles you drive each year, and many other personalized adjustments.
But unlike standard auto insurance policies, you only pay for what you need because you don't need full-time coverage. You may be surprised by how affordable coverage can be for the average classic and collectible car owner.
HOW TO QUALIFY FOR CLASSIC AND COLLECTIBLE CAR INSURANCE
When we submit your application for insurance, your insurance carrier may require us to provide some or all of the information below. Should you ever be in the unfortunate position of filing a claim, everything will be in order.
Usage: We will tailor your policy to reflect your driving habits
Storage: Your collectible car should be stored inside in a secure, locked garage or structure
Regular-Use Vehicles: Since you don't need to drive your classic car every day, some carriers may require that you maintain "regular use" insurance in your name
Driver Eligibility: As with other forms of auto insurance, your driving history will also be taken into account
WHY WE'RE DIFFERENT
While most insurance products are similar in price and function, insurance providers vary when it comes to structuring a policy tailored to you.
After all, there's no such thing as a one-size-fits-all insurance policy when it comes to your business.
Contact us today, and we'll help you protect what matters most.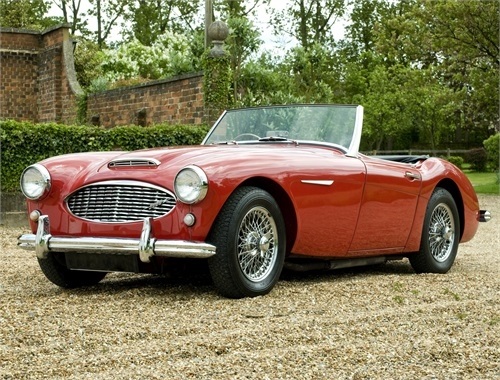 FREE QUOTE
CLASSIC CAR INSURANCE